Meeting Guide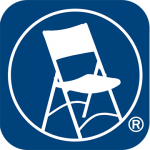 Brought to you by Alcoholics Anonymous World Services, Inc., Meeting Guide is a free of charge meeting finder app for iOS and Android that provides meeting information from A.A. service entities in an easy-to-access format.
Meeting Guide syncs with area, district, intergroup/central offices and international General Service Office websites (some of which are listed on A.A. Near You), relaying meeting information from more than 300 A.A. service entities directly to you. Over 100,000 weekly meetings are currently listed, and the information is refreshed twice daily.
This app gives A.A. service entities full control of their local meeting information while collecting it in one place, making it easy for anyone to find a meeting. Local entities provide their meeting information voluntarily. Meeting Guide users can suggest additions or corrections to meeting listings by using links provided within the app to contact the local service entity responsible for the information.
New & Enhanced Features
Search — Find A.A meetings by name or location, in addition to day and time
Daily Reflections — a selection of reflections by and for A.A. members
Enhanced location functionality
Expanded user interface, with a new menu bar and "Contact" feature.
"News" — Learn about events at the General Service Office (G.S.O.) and Grapevine, as well as information about updates within the app.
To learn how to get your local A.A. website connected, please visit our support site for A.A. web servants.
For additional questions please contact [email protected]
Google Play and the Google Play logo are trademarks of Google LLC.
The App Store and iOS are registered trademarks of Apple Inc.